Blythe Beck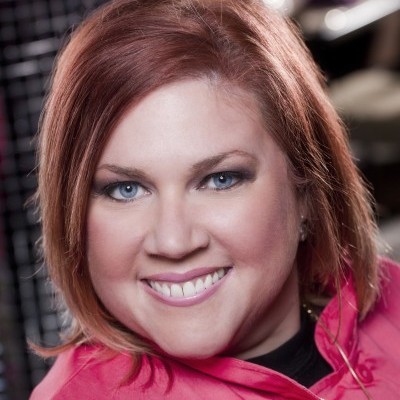 UPSCALE SOUTHERN COMFORT
With an engaging wit, earthy zest, and cayenne-red hair, Blythe is passionate about creating dishes with tastes and textures that not only please the eye and the palate, but the soul.@chefblythebeckFollow On FacebookVisit Website
I am a strong powerful woman dressed in pink in a messy male dominated career!!!
The Dish
Hometown - Houston, Texas
Training - - The University of North Texas - Hotel Restaurant Management
This slideshow requires JavaScript.
Q & A WITH CHEF BLYTHE BECK
Q: Rate your cooking skills from a scale of 1-10 (10 being the highest) and why?
A: 10.  I would rate my food out a 10 out of 10. I have been trained by the best chef in the world and I love what I do for a living!!!
Q: Tell us about the moment you fell in love with food:
A: I fell in love with food the minute I made a biscuit in my very first food prep class in college. I found something that I was good at and it was love at first bite!!
Q:  How would you describe your food philosophy or point of view?
A: My food philosophy is based in sharing. I feel like I have the greatest job in the world. I get to play with food for a living and get paid for it. I want my food to bring people around a table, share moments, make memories, and feel a part of something. I feel like it's an honor every time someone chooses my food.
Q: If you were chosen to run our restaurant for four (4) months, how would you describe your menu concept (ie: modern American, Asian fusion, etc)?
A: Upscale Southern.  I'm passionate about creating dishes with tastes and textures that not only please the eye and the palate, but the soul.
Q: What is the hardest cooking situation you have ever been in? Have you ever had a disaster in the kitchen? How did you recover?
A: I have been in many difficult situations in the kitchen. My philosophy is keep cooking through it. The shift has to end eventually!!! Keep cool, keep cooking, and keep calm!!
Q: What are your strengths in the kitchen?
A: My strengths are being able to create dishes on the fly, and the challenge of cooking for guests who have special requests.
Q: Do you have a favorite chef? If so, list whom and why:
A: My favorite chef by far is Chef Dean Fearing. He raised me in the kitchen, he gave me a chance when I knew nothing and he made me the chef I am today.