Crimson Shults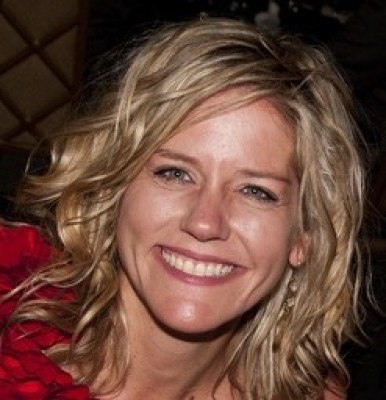 CRIMSON SHULTS
As a portrait artist, I am drawn to beauty beyond society's idealized, homogeneous confines. The features of a face are more than eyes or a mouth. The face reveals life—the accumulation of a person's experiences and the embodiment of the character that is forged in those experiences. That's what I paint: surrender, courage, humility, gentleness, wisdom. Conversely, my abstract paintings are purely superficial. There is no narrative, just a methodical rejection or preservation of brushstrokes, texture and color. I can contribute to, but not control them. It is a process of allowing and wonder.Follow On FacebookVisit Website
The Dish
Hometown - WICHITA FALLS
This slideshow requires JavaScript.
BACKGROUND:
Art has been a contstant in Crimson's life.  She has taken art lessons for decades in a myriad of disciplines, including oil and acrylic painting, drawing, ceramics, metalsmithing and sculpture.  She currently teaches pastels and painting through the Continuing Education Department at Midwestern State University.
Q & A WITH ARTIST CRIMSON SHULTS
Q: Rate your artistic skills on a scale of 1-10 (10 being the highest) and why?
A:     My current art skills are always a 10 in that I produce work to the best of my present ability.  However, I hope my art career will be prolific and have longevity—in which case—I like to imagine my talent is just now emerging toward a full body of evolving and improving work ahead.
Q: Who or what is your greatest design influence and why?
A:   My palette was unknowingly established early on by the Technicolor world of Looney Tunes.  Since I see the world primarily through color, I admire artists Fiona Rae, Jean-Michel Basquiat, and Beatriz Milhazes for their adept handling of color.  I respect masters Gerhard Richter and Pablo Picasso for their commitment to innovate.  I strive to emulate the steady work ethic of the late George Rodrigue and Lucian Freud from whom I learned the matter-of-fact lesson: If you want to be a working painter, you put color on canvas…and then do it again tomorrow…and the next day…and the day after that.
Q:  How did you get started in your work and what is your earliest memory of wanting to work as an artist?
A:   I was born an artist and a pragmatist and naively believed these were irreconcilable natures.  So, I plowed forward with my seemingly practical life—earned a BBA and MA; rose among the ranks in Fortune 500; toiled as a homemaker for a decade, only to learn the coveted MOTY award was a mythical legend; and wrote four novels, one of which received six whole (glowing) reviews on Amazon Kindle.  Finally, after doing everything else with my life from delivering flowers to catering—all the while relegating art as a romantic notion—I attended Spanish Market in Santa Fe.  My eyes were opened to a community of artists who were making a viable living and doing fulfilling work.  The day I returned to Texas, I committed to being a full-time artist; bought an SUV full of five-foot canvases; and converted my dining room into a studio.  Within six months, I had my first solo exhibit and moved into a professional studio.
Q: What is your unique art point of view?
A:   Whether working on portraiture or abstracts, my goal as an artist is to extract as much and as many colors as possible onto the working surface.  As a designer, I am a proponent of Feng Shui, understanding how environment influences the energy of a space, its inhabitants, and their moods.
Q: What are your favorite art or design styles and why?
A: I have an affinity for the clean, crisp lines of Mid-Century Modern, but my aesthetic was seeded in the 1970's milieu of Bohemian Austin.  As such, I have a high regard for structure and minimalism coupled with an appreciation for treasures that are hand-crafted and earthy.  In the same way that I balance color in a painting, I like the juxtaposition of a chrome Eames chair with an African wood carving.
Q: How would you describe your personal design style, your signature "look?"
A:  Modern Hippie.